Chamfered & Round Moisture Resistant MDF Skirting Board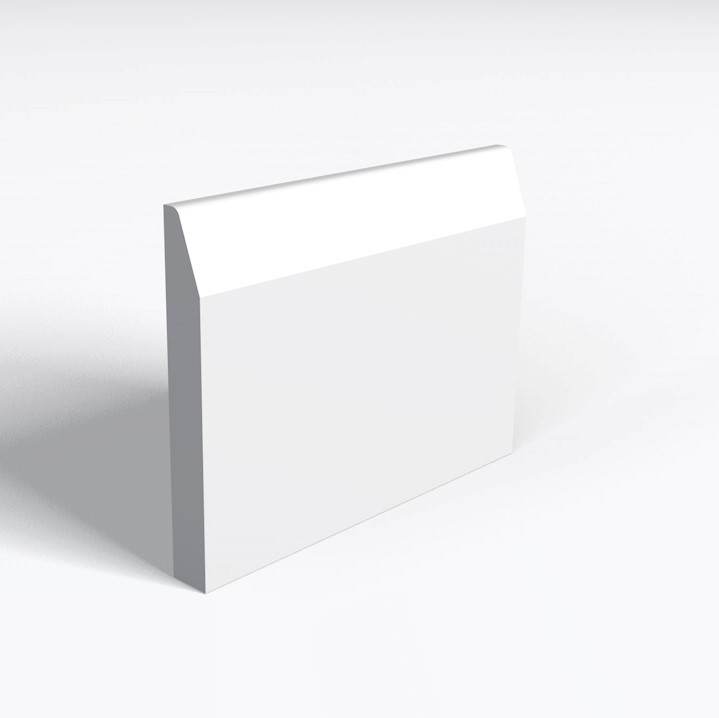 119mm height pictured
Chamfered & Round Moisture Resistant MDF Skirting Board is manufactured using superior grade Moisture Resistant MDF.
All of our skirting boards are sanded between priming coats to ensure a consistent, smooth finish, we use a water based primer that is applied in a vacuum coater to ensure even coverage across the board, something that cannot be consistently achieved with old-fashioned methods such as hand spraying, our skirting boards have complete coverage to ensure they are sealed.
All our MDF is sourced from environmentally responsible suppliers that are FSC® Certified (FSC C109654).
£8.10 – £35.51
MDF Chamfered & Round skirting board is manufactured from a high density, moisture resistant (MR) MDF which produces a far smoother cut surface when molded than standard MDF. Chamfered & Round is a popular skirting board profile, the pattern is 25mm from the top of the board to the flat of the board. It looks great with our Chamfered and Round Architrave and is available in a variety of thicknesses and heights.
Bulk Discounts
Quantity
10 -19
20 -29
30 -39
40 -49
50 +
Price

£

7.90–

£

34.62

£

7.69–

£

33.73

£

7.49–

£

32.84

£

7.30–

£

31.96

£

7.09–

£

31.07