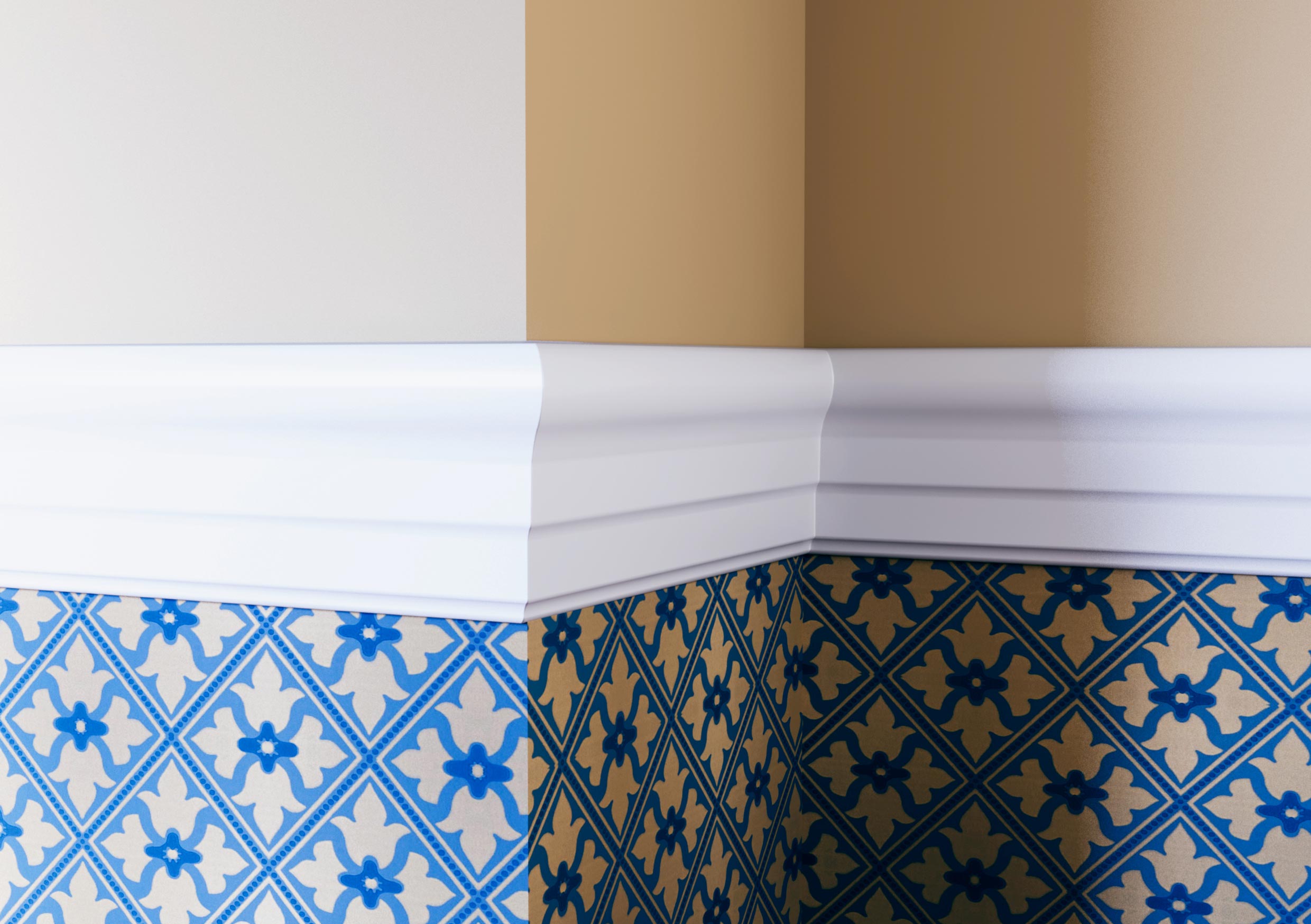 Now that we're all spending a little bit more time around the house, chances are you've taken a look at where some improvements can be made. The usual considerations such as doors, windows, wallpaper, carpets, and paint tend to take the spotlight, but a well considered choice of skirting board and architrave can have just as much impact on the look and feel of a room as any of the above. Today we're taking a look at 5 interior design ideas that skirting boards can lend a hand to.
Adding Accent Colour
Whether you stick with a white or plain finish, or dare to be more adventurous with a bold colour, skirting boards and architrave provide perfect opportunities to add accent colours to otherwise flat or uninspired spaces. Likewise, if your doors and walls are contrasting colours, then architrave can give a bit of breathing space between the 2 by using an appropriate neutral colour. We will expand more on how to use colour on skirting boards in a future blog post!
Providing Period-Appropriate Shape
If you are looking to enhance the theme of a room then the profile of skirting board and architrave you are considering will be great places to look for a subtle improvement in the overall design aesthetics of the space. Bolder and straighter profiles can add to modern minimal areas, while a more traditional turned profile can bring period properties to life. 
That being said, boundaries are there to be broken, and if you dare to be different then providing stylistic contrasts in this area can create a unique and vibrant space, but be careful to not overdo it – there is a fine line between daring design and incoherent ideas! If you're not sure whether something is going to work, then ordering a few samples is a great idea to help bring an idea to life. Check them out here
Protecting Paint and Wallpaper
The main purpose and function of architrave and skirting board has always been to protect paint and wallpaper from damage, hence them being installed in doorways and at the floor where they are most vulnerable to knocks and scuffs. With paint and wallpaper frequently finding new ways to become more and more expensive it doesn't just make sense to protect them from a visual standpoint, but it also makes good financial sense too. 
MDF Skirting Boards and Architraves are an inexpensive way to make sure you aren't touching up that £50/litre paint work every time the kids/dogs decide the £20/sm wallpaper could do with an extra splash of colour or dirt.
Bridging the Gap
It's not always practical for plasterboard to meet the floor in a building. And sometimes even when it does, as the dwelling moves and settles with time the 2 can separate. Generally, the best way to ensure a neat looking seal is with (you guessed it) MDF skirting boards. The choice of MDF over wood is something that is covered in more detail here. But generally it tends to flex less with heating and cooling, and is a more consistent material to work with!
Keeping a Low Profile
Sometimes it's not necessary for the skirting board to take centre stage, so using a fairly plain profile will make it a versatile and low-key choice for any room or style. Something like our rounded bullnose profile or even the completely plain 'get-the-job-done' square MDF design will be all you need for functionality and form. This is a popular approach not at home, but also in retails and office environments where a more practical approach is preferred.